Top 5 Most Used iPhone Applications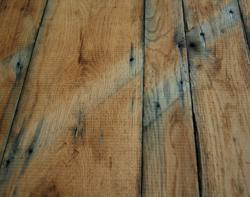 One of the largest appeals of the iPhone is the thousands of applications which are available to users which maximize the capabilities to make it a one of a kind tool. Some of the applications are rated better by users or as more useful due to the nature of the task it allows the phone to accomplish.
If music is a large part of your iPhone experience than you may want to consider Pandora. Pandora is an application which will evaluate your musical tastes based on your media library and what tunes have been recently or most played on your phone. Then it introduces new artists which have the same style of music you have been embracing on your own. The music is free and constantly streams directly to your phone to allow you to never get bored of your music selection. It can also look at your friend's music and accomplish the same tasks if you want it to.
Midomi is another application which focuses on music but this one is quite unique. We've all been in the car at one point or another, heard a song on the radio, and weren't sure who It was by or the title. Midomi allows you to place your phone next to the speaker and it will pick up the words to give you both the artist and title of the song playing which allows you to look it up later on to add to your music collection. It even takes you directly to the iTunes store to allow you to purchase the track or shows relevant videos from YouTube as well.
File storage is a problem or worry for many people. What if the computer crashed and the most important documents and pictures were gone and unable to be replaced? Dropbox solves this problem by providing storage for those important files, folders, and pictures. Not only does it give you peace of mind knowing your files are safe, it also allows you to access them anywhere you go. Files are also available through the dropbox website if, for some reason, your device isn't within your grasp.
AroundMe is a great application for when you're on the go. It will use GPS capabilities to discover where you are located and find local businesses which meet your criteria. You can find a variety of locations such as bars, restaurants, or gas stations. Once you tap the location, the address is given to you.
ShoZu is a utility which allows you to update social networks from one convenient location with both text and pictures. Instead of logging into each service individually say what needs to be said and all of the linked sites will have your words and charm posted easily allowing you to update as many times as you desire no matter what you think should or needs to be said.
Applications are an essential part of the iPhone experience. Make sure you check out the top rated and even explore into some of the others to maximize your own iPhone usage.